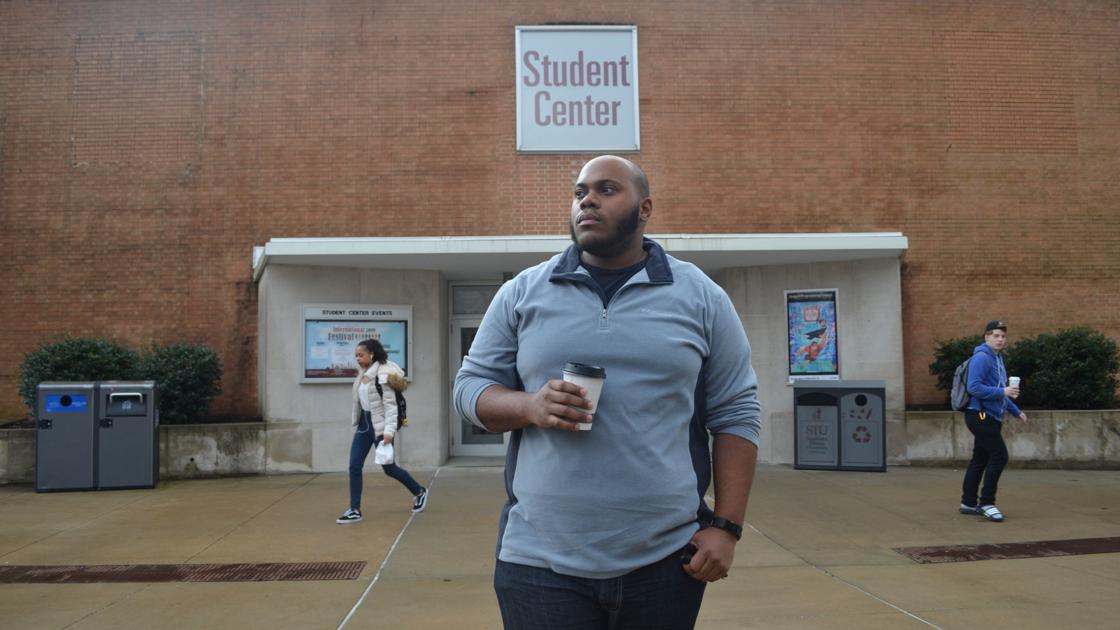 CARBONDALE — The governing board of Southern Illinois University could soon become one of the most student-dominated in the country, as a long-debated issue nears resolution.
Legislation introduced by state Rep. Katie Stuart, D-Edwardsville, to give votes to both student members on the SIU Board of Trustees — one from the Carbondale campus, one from SIU Edwardsville — is on Gov. J.B. Pritzker's desk after clearing the House and Senate, Stuart announced Monday.
Under current law, the Illinois governor chooses one student representative to be the voting member each year, weighing in on many of the highest-level decisions at the university, from multimillion-dollar purchases and contracts to tuition hikes. The other student holds an advisory seat on the board.
Typically, the vote alternates between the two campuses each year, but the governor may use his or her authority to deny voting power to both student trustees, or to keep the vote at the same campus for consecutive years.
Giving both students a say, Stuart said in a news release, will ensure equal representation for both campuses and eliminate the the governor's ability to meddle in student voting privileges to influence the board.
If approved, the measure will also make the student voice more than twice as influential at SIU as at most major Midwestern university systems, with students holding two out of nine board votes.
At University of Illinois, by comparison, there is one voting student out of 11 trustees, though two other students hold advisory seats on the board.
At the University of Missouri, there is one voting student out of 10 on its board of curators.
At Indiana University, there is one voting student out of nine. At the University of Tennessee, one out of 11. At the University of Kentucky, one out of 16.
"This legislation is important for establishing equity between the SIU institutions," Stuart said, "Both the Edwardsville campus and the Carbondale campus deserve the opportunity for their student interests to be equally represented each year."
From 2018 to 2019, the vote rested with SIUC student trustee Brione Lockett, who will relinquish it this summer.
"I love this," Lockett said of the legislation. "I'd be remiss if I didn't say it's cool to have another year of a vote, but I think this makes nothing but sense. Right now you're asking students to read all these documents and show up to meetings and not get a vote. The vote is the reward for that hard work."
J. Phil Gilbert, chairman of the SIU board, has also endorsed the bill, HB 2239, as has SIU Interim President J. Kevin Dorsey.
"We're looking forward to the governor signing this bill," Dorsey said. "This gives both student trustees an equal place on the board and provides them with the full ability to represent their peers at their respective campuses."
Continue reading your article with a digital subscription.
Thanks for being a subscriber.
Sorry, your subscription does not include this content.
Please call 866.735.5912 to upgrade your subscription.
However, former Gov. Bruce Rauner saw things differently.
In August of 2015, he vetoed a nearly identical piece of legislation, saying increasing students' voting power would dilute "the insight gained from the other trustees' years of professional experience."
"Having two student voting members is not necessary or advisable," read a statement explaining his decision. "The Board of Trustees must consider difficult budgetary issues, academic requirements, and student conduct and disciplinary issues. The long-term views of professionals must be given appropriate weight."
Rauner did not award a vote to either student representative during the 2014-2015 school year, board records show.
For his part, Lockett said student trustees are often as prepared as their fellow trustees, and are capable of taking a "system approach" without bias toward their home campuses.
Each month, Lockett estimated, he spends between one and two weeks of his working hours on board matters: reviewing documents, doing research and holding meetings.
"At times has it affected my schoolwork? Oh definitely," he said. "But that's how much I cared about it."
Since he took office last July, Lockett has hosted a series of "Campus Conversations," providing a rare opportunity for students to speak directly with high-level university administrators.
Recently, Lockett and SIUE student trustee Molly Smith hosted one of Lockett's signature conversations at Edwardsville, taking questions on controversial university issues like the ongoing fair funding allocation study.
"That was, 'Let's show we're really about the system by the students getting together and sharing our perspective,'" Lockett said.
Lockett also acknowledged the change would place added responsibility on students to elect dedicated peer leaders.
"Often, these elections can be a popularity contest," Lockett said. "Will there be someone who comes after me that feels as strongly as I do and is as open as I am? Probably. We'll have to see."
The Pritzker administration declined to take a public position on HB 2239, when asked Thursday.
"The administration is currently reviewing the bill," confirmed Pritzker spokesperson Jordan Abudayyeh.
Subscribe to Daily Headlines
12-Coll,19-Legal,25-Working,26-Delivered,HE 2 Coalition,HE Blog,AllPolGA
Region: Southern,Local,City: Carbondale,Region: Carbondale
via thesouthern.com – RSS Results in news/local/siu of type article http://bit.ly/2Iw9JwI
May 22, 2019 at 07:41AM