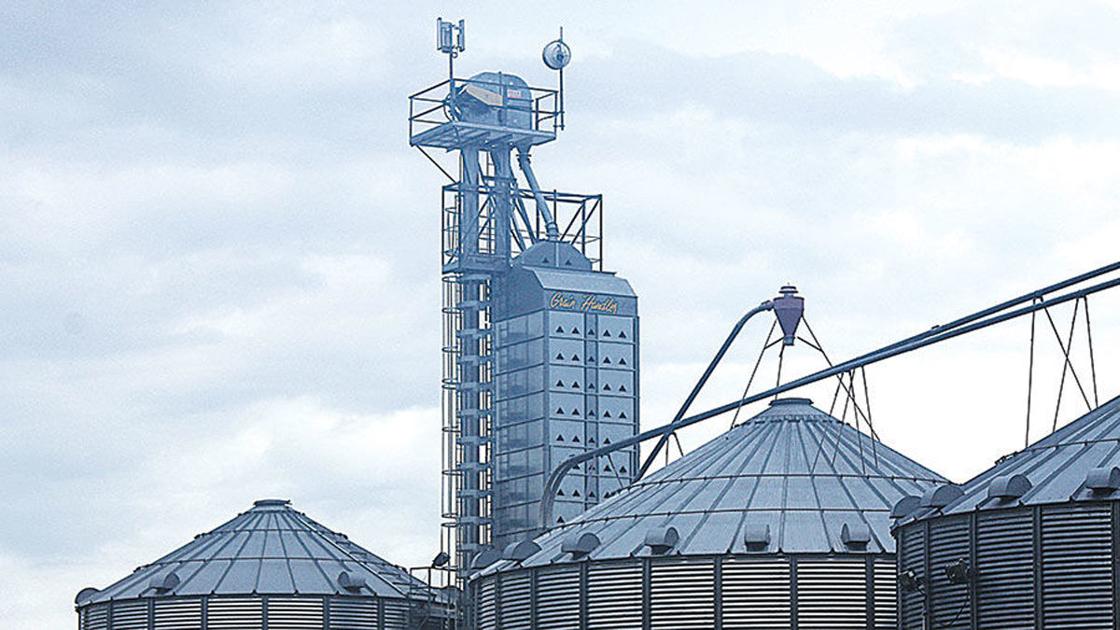 Broadband in rural areas may be as vital as running water. One politician has seen a shortage of both in her district.
Illinois state Rep. Natalie Phelps Finnie recently witnessed Gov. Bruce Rauner sign a bill she sponsored that would address the rural broadband issue. The law creates an advisory council that will look at ways to expand internet service to those living outside metropolitan areas.
She sees the issue as a basic service to rural homes and businesses, like providing water.
"There are 90 families in Gallatin County that still don't have water. They have to haul water to their homes every week," said Phelps Finnie, a Democrat from the tiny southern Illinois community of Elizabethtown.
"It's unfathomable that it's 2018 and some people still don't have water. We've let it go and said it can't happen. No, it can happen. We just have to find a way to do it. It's the same with broadband."
Spotty internet service is a barrier to economic growth, say Phelps Finnie and others. That includes farms and the overall ag industry.
"Farmers are going to face the same issues rural areas everywhere in the U.S. have: Limited access to internet aside from DSL — with slow, low uploads — and satellite with low data caps and limited speeds," said Jameson Zimmer of BroadbandNow, an association that tracks broadband trends across the United States.
Overall, Illinois is doing fairly well compared to other states. BroadbandNow ranks it 17th among the 50 states for broadband connectivity. That may be due partly to the state's abundance of interstate highways.
"Generally, the closer you are to an interstate, the better the internet will be," Zimmer said. "This is because the fiber lines that form the backbone of internet service are commonly buried alongside major roads."
Still, rural areas in Illinois and other states lag behind metro regions.
"Internet is how we live our lives now," said Wisper's Malinda Heuring. "Internet is just part of life."
Wisper operates through a network of radio routers mounted on tall structures throughout the Corn Belt, including water towers, grain silos and utility poles.
"Agribusinesses and farmers are going to be really instrumental in this process," Heuring said. "We can go to a lot of areas other people can't go to. We need help in the community to locate those tall structures."
Phelps Finnie has made broadband expansion a mission.
"When I took office last September, one of the first things I found out when I ventured into one of our more rural counties is that we have entire counties that don't have broadband," she said. "We have other areas with just pockets with reliable internet.
"We need jobs in southern Illinois. But I can't imagine we will attract any good-size company or even smaller businesses without broadband. We have to have it to function nowadays. It's also important for schools and seniors with social needs. This is a passion of mine. We have to make this happen."
Among other things, the advisory council will determine the feasibility of receiving grants to fund internet expansion.
"We have to figure out how do this," Finnie Phelps said. "I won't take no for an answer."
So-called fixed wireless service — the type offered by Wisper and other rural providers — covers only about half the nation. The FCC grant, which was divvied between Wisper and 102 other companies, should help close the gap.
"It will really allow us to expand in rural areas," Heuring said.
Subscribe to Daily Headlines
Nat Williams writes for Illinois Farmer Today, a Lee Enterprises sister publication of The Southern.
00-Pol RT,06-RK Email 11,16-Econ,17-Energy,19-Legal,25-Working,26-Delivered
Region: Southern,Energy,City: Carbondale,Region: Carbondale
via thesouthern.com – RSS Results in news/local/environment of type article https://ift.tt/2O20QNP
September 23, 2018 at 07:18AM