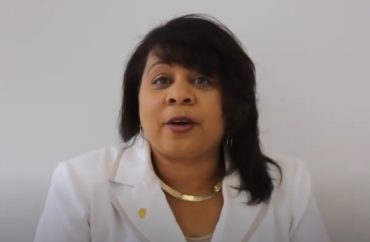 Most property taxes go to education funding
Bipartisan legislation in the Illinois General Assembly could help consolidate school districts and lower property taxes. It faces opposition from administrators, some of whom could be out of a job if the bill goes through.
The Classrooms First Act would create the "School District Efficiency Commission." The commission would have the mandate to create "specific propositions to reduce the statewide total number of school districts by no less than 25% through the reorganization of school districts into unit districts," according to the summary of the legislation.
The state has 852 school districts, and almost 50 percent serve only one or two schools, according to the Illinois Policy Institute, a conservative think tank that supports the legislation. Its intention is not to close schools but to reduce duplicative layers of bureaucrats. Districts slated for elimination would be put up for a vote, allowing residents to vote on the consolidation plan.
A Democratic co-sponsor of the legislation said there are several reasons to support the legislation, including better access to resources for students.
"A consolidated school district provides continuity in education and ensures that all students are receiving the same," Rita Mayfield (above) told The College Fix via email. It would also provide access to "more resources such as school counselors, nurses, and other support staff."
Mayfield also said a reduction in school districts could help lower property taxes in Illinois.
"Property taxes are the biggest issue that homeowners face," Mayfield said. Most property taxes go to local school districts.
"Many of the districts with the highest property taxes have multiple school districts versus a unit school district," the Democratic sponsor told The Fix. "By consolidating the schools under one administration homeowners will only be taxed once for schools in their districts rather than twice."
Administrators association opposes the legislation
While the bill has bipartisan support, an organization representing school administrators is opposed to the bill.
"We are opposed as we just went through this exercise in 2012 and our belief is that the findings will not differ much today," Michael Jacoby, the executive director of the Illinois Association of School Business Officials, told The College Fix via email.
Jacoby previously worked as a teacher, school business official and a school superintendent, according to his bio.
His group, which represents principals, business managers and other administrators, said the legislation could lead to higher costs, which it warned against in 2012 when there were similar attempts to consolidate districts.
"The dual district consolidation concept is extremely costly," Jacoby said. "Elementary districts typically pay less than high school districts and upgrading to one salary schedule would be an enormous new cost."
He said that a reduction in school districts could hurt small towns. "Consolidation in small communities often poses a serious question about the longevity of the community," Jacoby said.
He said consolidation questions should happen only after a "deep study" at the local, community level.
Conservative education analysts say legislation would save money
The Illinois Policy Institute, a think tank that focuses on education, budgetary and pension issues in the Land of Lincoln, said the legislation would help put more tax dollars into schools and not into the hands of bureaucrats.
"It's time to do what's best for students, teachers and residents across the state: ensure education dollars make it into the classroom," Adam Schuster said in support of the legislation.
"Illinois' excessive layers of wasteful and duplicative district bureaucracy are a barrier to this goal," the conservative group's director of budget and tax research, said in comments shared on the think tank's website.
"Illinois spent $1.19 billion on district-level administration in 2018," Brad Weisenstein, an editor with the policy group said
MORE: Parent-Teacher Association sold out students
IMAGE: Chicago Sun-Times/YouTube
via The College Fix
April 1, 2021 at 06:31AM