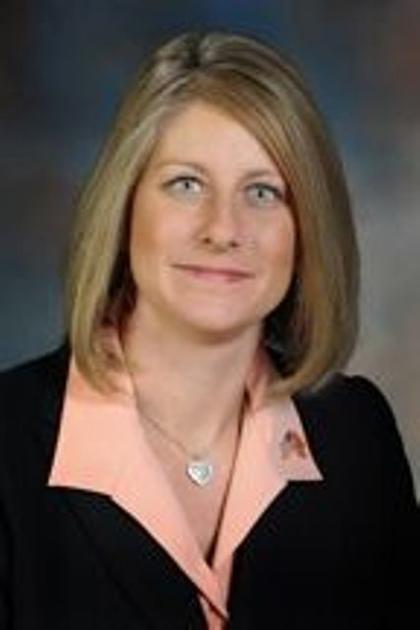 A state representative from Oswego has filed legislation that would mandate Memorial Day be recognized by the Illinois House and would mandate that session could not convene after 4:00 p.m. on the day before the holiday or before 4:00 p.m. on the holiday itself.
Democratic Rep. Stephanie Kifowit, who is the only US Marine Corps female Veteran in the House, announced the filing in a statement on Thursday.
Rep. Kifowit says she filed the legislation saying that for many years, she has been forced to be absent from the House floor, due to attending cemetery visits on the morning of Memorial Day.
For example, House committees met on Memorial Day in the morning in 2019 as the spring session was shortened to the end of May from the original deadline for the end of June.
Kifowit said in a statement, "it is time for all members of the Illinois House of Representatives to be able to be in their hometowns and to honor those who gave so much."
The measure has secured backing from the Department of Illinois Veterans of Foreign Wars. Illinois VFW Legislative Director Jay Hoffman says in a statement that the legislation would allow Illinois lawmakers time to convene with the Veterans in their home districts, and to,"pay tribute and high honor to the Veterans whose lives were lost in combat operations on behalf of a grateful nation."
A statement also indicated support from the Department of Illinois American Gold Star Mothers, Inc.
Rep. Kifowit's bill additionally calls for a remembrance ceremony for Memorial Day to be held in the daily business, during a regular session day, sometime close to the holiday.
There is no record of a remembrance ceremony for fallen service members in the Illinois House.
Rep. Kifowit said that she feels that the House should recognize that nothing is more important than honoring those that have lost their lives in defense of our freedom and liberties.
House Bill 4214 and companion House Resolution 671 were filed on Wednesday.
19-Legal,24-ILGA,25-Working,26-Delivered,AllPol
News,Region: South Suburbs,Region: Joliet
via http://www.wspynews.com – RSS Results of type article https://ift.tt/2uabiu3
January 23, 2020 at 03:34PM