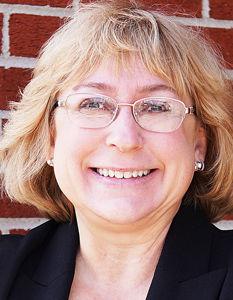 Cynthia Cunningham recently announced she is again running for state representative for Illinois' 104th legislative district, which includes much of Vermilion County. The seat is held by first-term incumbent Republican Mike Marron.
The district stretches from Danville to Georgetown, from Rantoul to parts of the cities of Champaign-Urbana and Savoy.
"Rep. Marron's positions are not good for our district," Cunningham said in a release."He is too busy looking out for his own interests and the interests of his wealthy donors from outside of the district to get anything done for working people in our district. Farmers are being crushed by over-regulation, and our district's unemployment rate is above the national average. What we need is someone who will spend time acting on constituents concerns and work to lower taxes, create jobs, and protect important programs, such as social security. I'm that person."
Cunningham noted Marron supported increasing the motor fuel tax while voting not to allow voters to decide by referendum whether they supported Gov. J.B. Pritzker's graduated income tax. "Apparently, he trusts himself to vote on taxes but doesn't trust the citizens of this state enough to vote on them," she said in the release.
Cunningham garnered close to 50 percent of the vote in 2018 in a district that for decades never gave a Democrat more than 36 percent of the vote. She believes it was because of her active fight in Springfield on behalf of home-bound seniors, who were in danger of losing their home health aides due to the state's refusal to pay them.
Cunningham lives on a farm outside of Royal with her husband Keith, a farmer and retired lieutenant with the Champaign County Sheriff's Office. They have two daughters, Katie and Andrea, and a son, Ben. She has served as a volunteer firefighter and EMT-B with the Ogden-Royal Fire Department and has taught Sunday School at St. John Lutheran Church in Royal since 2008. She was a Girl Scout leader for several years, and she served on St. John Lutheran's church council.
In 2011, she founded Cobalt Creek Consulting to assist others in the creation and running of businesses that provide home and community-based services to seniors.
During the two-year-long state budget impasse, Cunningham successfully pushed for the inclusion of community care providers in the Medicaid court orders for payment. She served on the steering committee for Pay Now Illinois, a group of human services providers who were not being paid for the services that the state contracted with them to provide.
She can be reached at (217) 202-5450 or by email at electcindycunningham@gmail.com
19-Legal,25-Working,26-Delivered,AllPolGA
via Commercial News https://ift.tt/2Njyqz0
September 16, 2019 at 04:16PM