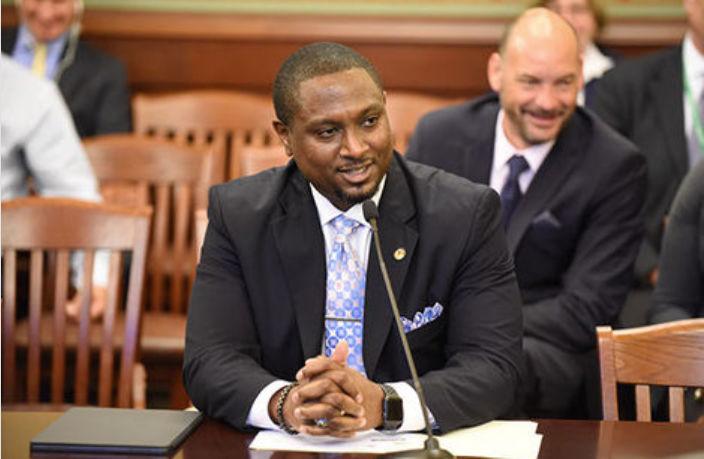 An Illinois lawmaker has filed legislation that would allow legislators to turn down any new salary increases after he saw the backlash over the raise they voted themselves in June coinciding with a number of tax hikes, including a doubling of the state's gas tax. 
Rep. Maurice West, a Democrat from Rockford, says accepting a raise while taking more money from constituents sends the wrong message. 
"This is the time that we should focus on ensuring that funds spent are for the benefit of the people that we represent, not ourselves," he said. "Now is the wrong time and timing is everything."
His legislation would allow lawmakers to opt-out of their annual cost-of-living increase, sending it to pay down the state's pension debt instead. State law currently says lawmakers have to accept those pay hikes.
Turning away the pay hike is all the more important, West said, since his district consists of blue-collar workers who are going to feel the effects of things like the doubling of the state's motor fuel tax to 38 cents a gallon, which he voted for.
It's unclear if the legislation would provide an avenue for lawmakers to turn down money that they may receive from a lawsuit that seeks to reinstate years of frozen cost-of-living increases sought via a lawsuit by two former lawmakers.
State Rep. David McSweeney spent days working with Illinois Comptroller Susana Mendoza to return the amount that he was to receive from the pay raise that lawmakers passed in one of the budget bills. So far, he's the only lawmaker to return his pay increase.
25-Working,26-Delivered,19-Legal,16-Econ,AllPolGA
Politics
via Illinois regional superintendents busy amid teacher shortage | Illinois | watchdog.org https://ift.tt/2IOn4Q8
July 26, 2019 at 06:02AM